Graphic Design
Graphic design is a creative and visual communication discipline that involves the use of typography, imagery, color, and layout to convey information, ideas, or messages in a visually appealing and effective manner. Our graphic design company in Kochi, Kerala boasts a diverse portfolio of successful projects, consistently earning us high ratings. As champions of innovation, we remain at the forefront of new technologies, ensuring that we continue to deliver fresh and cutting-edge designs.
Designers utilise text and images to fulfil the individual demands of users and concentrate on the logic of showing elements in interactive designs to maximise the user experience by utilising visual hierarchy and page layout methods. It is not only improves the appearance of something, but it also arranges data to support the most effective message delivery.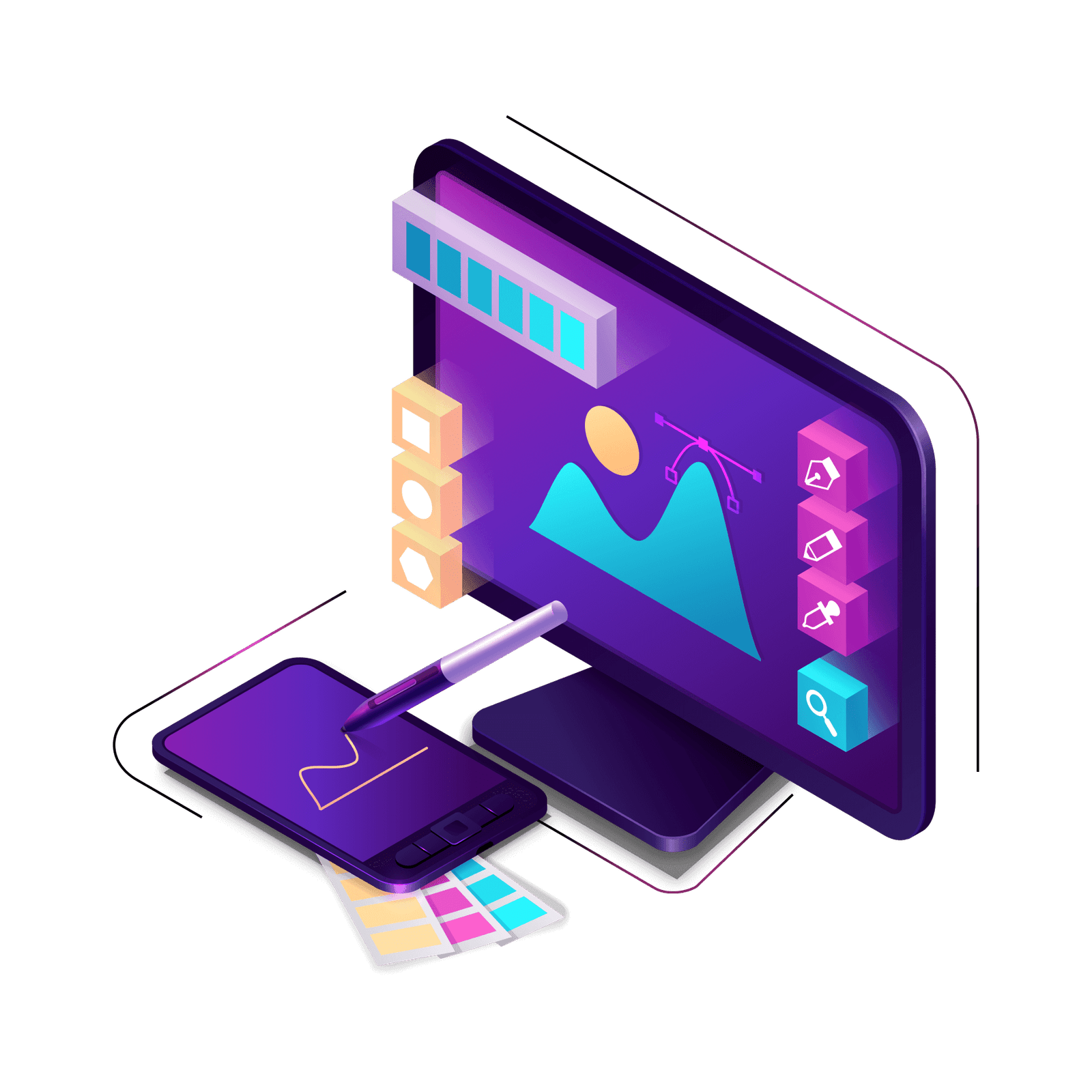 Logo Design
To be more precise, logo is a visual entity, which used by businesses to make it easier for customers to recognize their brand, organisation and to persuade them to choose their goods over those of competitors.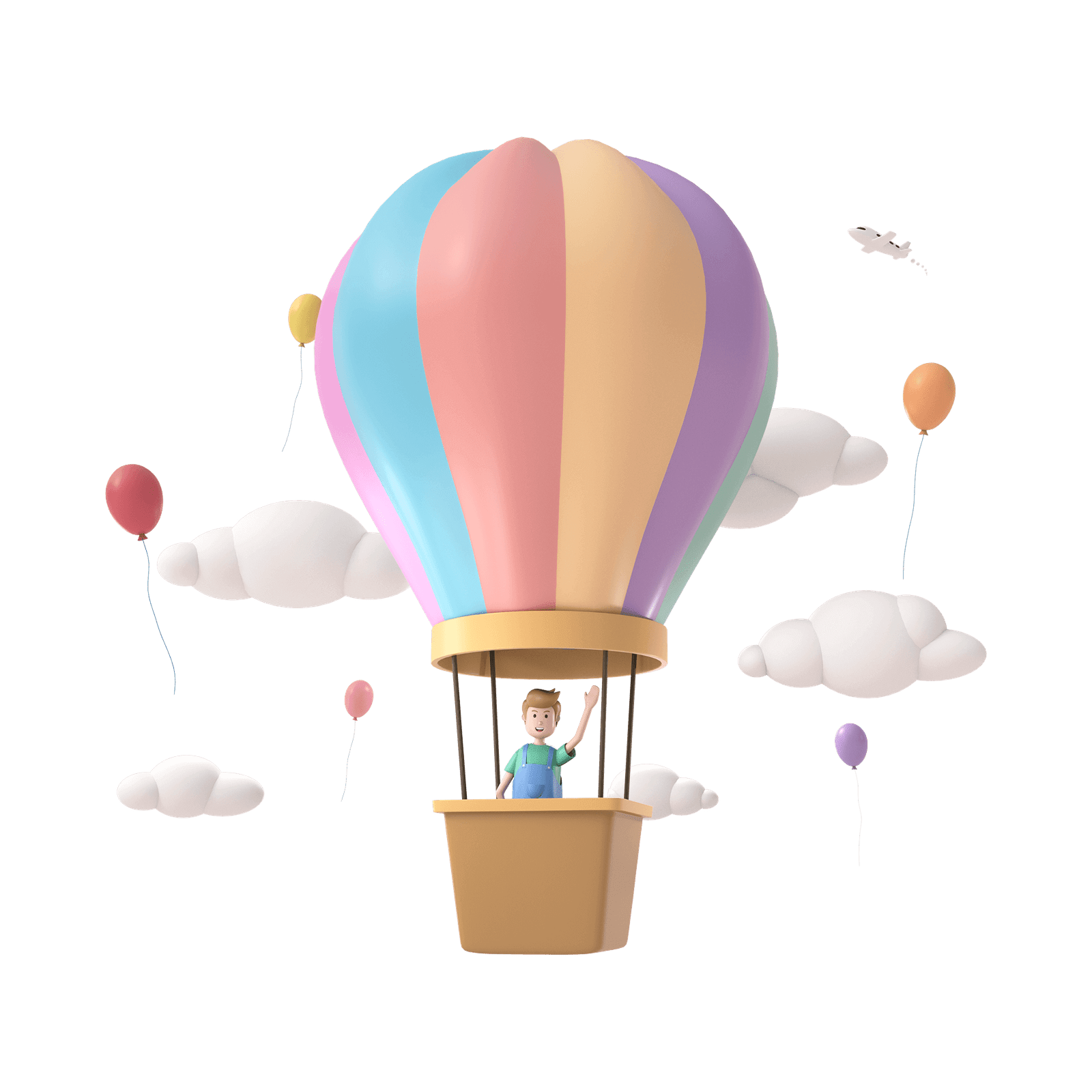 Illustration
Illustration is a decorative visualization which demonstrates something, that may be visual explanation of an art, text and concept. In digital and print published media such as posters, flyers, magazines, books, teaching materials, animations, video games, and films, illustrations are decorations, interpretations, or visual explanations of a text, concept, or process.
Info Graphics
An Infographic is a Visual-graphical representation of information's and data's like charts and Diagrams. Info-graphics is exploring the visibility, that tell a story which may like custom illustration, collection of imagery, charts, and minimal text that gives an easy to realize and form of sharing information's.
Presentation
Many artistic and professional disciplines that focus on visual communication and presentation can be referred to as graphic design. To create a visual representation of concepts and messages, a variety of techniques are used to create and combine symbols, images, and/or words.
Post cards & Flyers
Postcards and flyers are made to provide announcements for holidays, parties, weddings, and commercial events. The attention of customers will be greatly increased by attractive, artistic postcards or flyers.
Magazine and Newspaper Ads
A popular form of advertisement is print advertising. These commercials can also be found inside of newspapers or magazines. Print advertising is anything published in print media with the intention of attracting the attention of a particular target audience.
Posters, Banners and Billboards
Billboards are large outdoor signs used for advertising purpose. Posters printed on paper are meant to be attached to walls or other vertical surfaces. Vinyl banners are designed to be carried by humans or hung from a height.
Brochures
The promotion of a company's products or services is done through a brochure, which is a marketing tool. There are many different sizes and shapes of brochures, from that more popular bound multi-page booklet to a single sheet that has been split into pieces (as in bifold or trifold brochures).
Vehicle Wrapping
Wrap advertising involves wrap on your vehicle with your brand, logo, tagline, and advertising is use to spread message to audience. It helps to think of it as a mobile billboard because your message will be seen wherever you drive. All industry experts realize that wraps are a very powerful method of promotion.
Signage and Trade Show Designs
Designing or manipulating signs and symbols are used to convey a message. A sign can also refer to a group of signs taken as a whole. In the context of trade show exhibitions, the booth design or exhibit design is the platform or canvas on which your brand message is intended to be displayed and also a part of branding.
Typography
Typography is the technique of positioning letters and text so that the reader can easily read, interpret, and find the content attractive. It involves font appearance, style, and structure, with the goal of producing particular feelings and communicating particular messages.
Calligraphy
The art of calligraphy involves creating lovely symbols by hand and arranging them such that they form words with integrity, harmony, a sense of genealogy, and rhythm.
PowerPoint Presentation Design
A PowerPoint design and control gives your presentation structure, visual order, and visual value. The template has everything else all planned out; all you have to do is add your own content.
Menu Card Design
Information on the cuisine that the restaurant offers can be found on the menu cards. Menu cards can directly inform customers of the quality, price, and ingredients of the cuisines. Through a better layout design of the Menu Card, a restaurant can deliver its food tradition.
Social Media Posters
Social Media Posters are created to make it simple for you to manage your post on all of the main social networks and instantly reach your audience. It is a useful tool for reaching the potential audience and offers a simple platform for presenting your product or service.
Web Page Layout Design
Web page layout design is an arrangement of all visual elements on web page. Which is confirming the layout prior development of website.
Cover Design
Cover design refers to the attractiveness of your book's or eBook's cover, which serves as the main draw for what's within. Potential readers get an instant idea of the contents from it.
Digital Business Card
Digital business card is a simple and efficient way to instantly exchange and save contact information. It's great to have a virtual business card because sharing is easy and may be done in a number of ways.
Photo Manipulation
Photo manipulation is the way of transforming photos in order to obtain the desired result. It can transform your image into a genuine work of art through the process of photo manipulation.
Photo Editing
Photo Editing is the technique of making alterations to images while using digital photography. With photo editing, we can make any event appear and feel more lively, enjoyable, and enticing.
ID card Design
ID card design is a design material of identification information. Attractive ID cards fulfil a promotional motive along with security and staff identification, while they can be a useful tool for visual branding.
Vector Tracing
Making an image from scratch with vector software is vector tracing. Raster graphics are represented using a dot matrix and frequently have blurry appearances. Vector graphics are ideal for graphic design since they capture all the colours and aspects of shapes and lines.